The latest news about Anthony Reynolds are here and nowhere else... SEARCH into the SITE


(click here)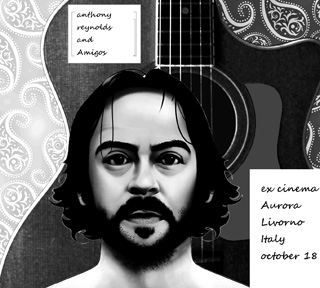 Anthony Reynolds
and Amigos
ex cinema
Aurora
Livorno
Italy
october 18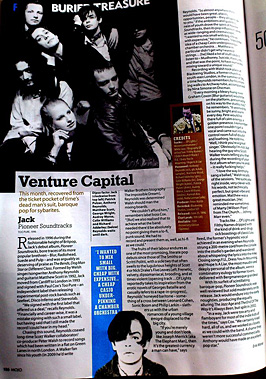 Pioneer soundtracks
Anthony's first (Jack) album, 'Pioneer soundtracks' is the subject of Mojo magazine's 'Buried trasure' feature this month. September issue, Nirvana cover.
click here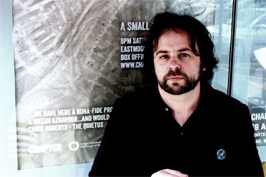 Wales Online:
Cardiff musician composes a musical tribute to Splott...
Interview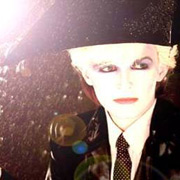 Japan Gentlemen take Polaroids 1980 – New update on Writings section.
(click here)

Listen to Anthony and his pianist/Arranger perform songs from 'A small spit of land/A Painter's life', click here.
is there a way you can save and embed it (it expires this weekend otherwise)
"Anthony Reynolds:
New Album" is ready to launch!
Here are the details of Anthony's forthcoming album, click here.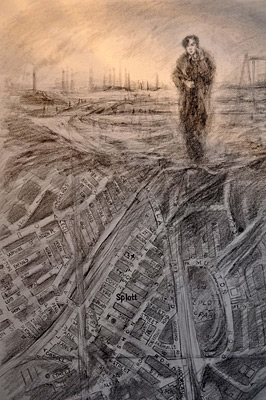 Illustration
Virginia Roberts Head

'A Small Spit of Land' is a song cycle about A.R.'s growing up in Cardiff.

It features Christopher Fossey on Piano, Aidan Thorne on basses, Carl Bevan on Drums, along with Various Vocalists and guest musicians, including the Cymru Sinfonia and the Adamsdown Community Choir. Other guests include the poet Christopher Brooke and Guitarist Glyn Kerry Groves.

It will be performed upstairs at the old Mission within Eastmoors community centre on Saturday the 27th of April, in association with the Welsh arts council and Chapter arts centre.

Watch this space for further details.




John Howard

has covered '

London Loves you

' for his new Itunes EP '

Loved songs

'

Anthony Reynolds

and

Kirk Lake

have worked together off and on since the mid 1990s. Anthony Reynolds is a musician and biographer. His most recent work is the album

'A world of Colin Wilson'

and the poetry collection

'Calling all Demons'

. Kirk Lake is a writer and musician. His new novel

Mickey The Mimic

has recently been published by inkmonkeybooks. They are currently working on an album to be released later this year. They will be joined by drummer

Andy Fung

for an improvised musical set at the

Laugharne weekend, Wales on Sunday April 7

around the spoken word theme of all things Dylan Thomas.



Anthony talking about his Colin Wilson Album and the forthcoming Splott Song Cycle on Cardiff Radio
www.culturecolony.com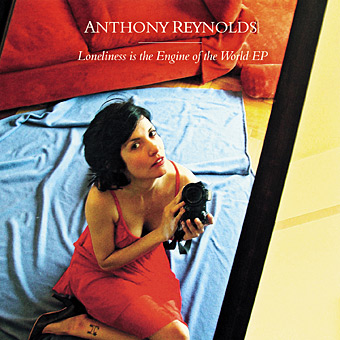 New EP, Itunes and Amazon download only
'Loneliness is the engine of the world'
Running order...

1) Lonliness is the engine of the world
2) The ballad of Mickey and Me
3) In Andalucían Blood
4) 1981
5) Your drink, Sarah

Friday the 18th of October
Kirk Lake will join Anthony with Richard James' 'In chapters' band at Cardiff's Chapter arts centre as part of the Swn festival, on Friday the 18th of October. They will perform music from and based on the recent 'A world of Colin Wilson' album.
http://swnfest.com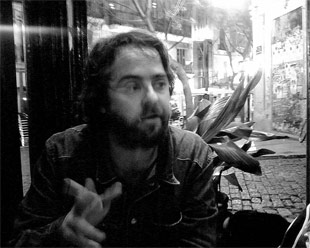 Interview, Rocksucker.co.Uk
Anthony Reynolds, formerly of Jack and Jacques, recently released A World of
Colin Wilson, a musical tribute to the titular writer...
(click here)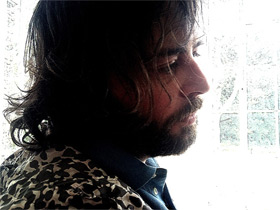 Interview, The Quietus.com – On The Astral Plane: Anthony Reynolds Discusses Colin Wilson
(click here)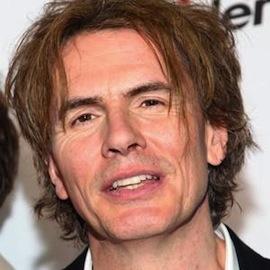 JOHN TAYLOR interview and review – 'The Pleasure groove' – Life and death in Duran Duran
(click here)



Anthony will be playing live at The Elgin, In Notting Hill gate London on November 29.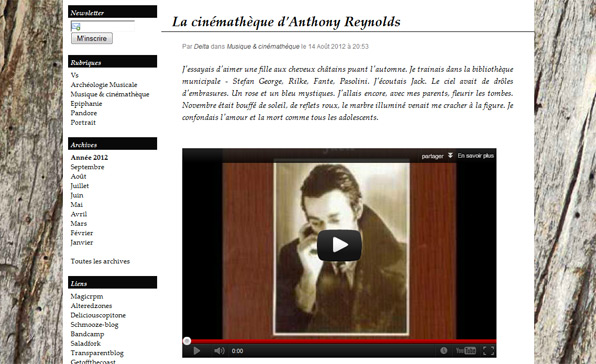 "La cinémathèque d'Anthony Reynolds"
a little interview, click here.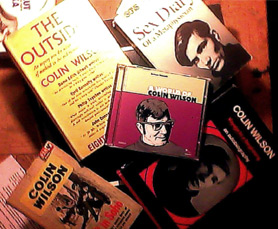 A world of Colin Wilson by Anthony Reynolds, feauturing the author reading his work to music by A.R, Martin Carr and La Muneca de Sal - is out on Rocket Girl Records, august 17.
Read the press release here.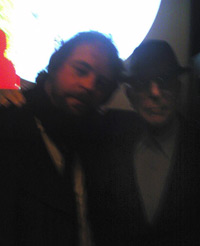 Leonard Cohen ; A Remarkable life ; Paperback edition, fully corrected and reproofed with a new Chapter covering 'Old ideas' and AR's brief liason with LC, will be released on June 13.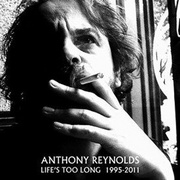 Press reviews:

Life's Too Long 1995-2011
click here
PLEASE NOTE WE HAVE SOLD OUT OF THE 'NERVES' COMPILATIONS AND ALSO 'I WAS BORN IN PREHISTORIC SPAIN' AND PIONEER SOUNDTRACKS REDUXE.
FOR SALE WE HAVE THE FOLLOWING (ALL SIGNED BY AR) : BRITISH BALLADS (15€) EMPEROR OF NEW LONDON/SLEEPIN' MAKES ME THIRSTY CD MAXI SINGLES (SOLD AS PAIRS) 10€, EMPEROR OF NEW LONDON/NO NORTH LEFT 12" (10€), BOOKS : LEONARD COHEN ; A REMARKABLE LIFE (20€) THE IMPOSSIBLE DREAM ; THE STORY OF SCOTT WALKER AND THE WALKER BROTHERS (15€)
PAYPAL ID : CELIE99US@YAHOO.COM
LIFE'S TOO LONG,
Anthony's 30 Track retrospective,
is now available.

If you buy direct from www.chaffinchrecords.com First 20 orders will recieve a Poem by Aleli Manrique printed on Linen paper with a sketch signed by A.R.

You can also buy via Amazon.co.uk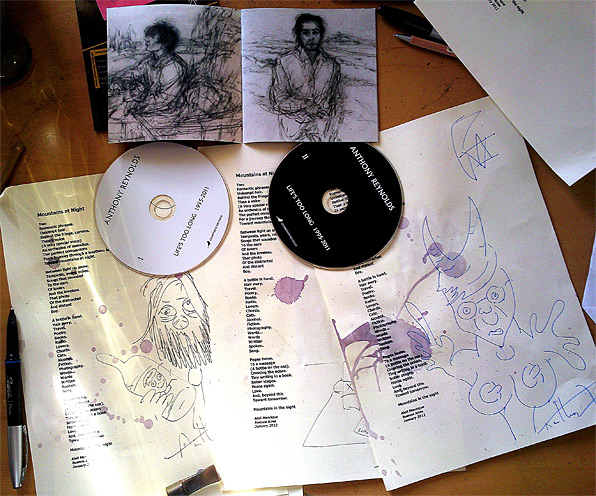 All tracks are remastered.

Tracklisting

LIFE'S TOO LONG - 1995 -2011
ALL TRACKS RE-MASTERED.
ALL TRACKS ALBUM VERSIONS UNLESS STATED.

CD1

FILTHY NAMES
WINTERCOMESSUMMER (7" VERSION)
BIOGRAPHY OF A FIRST SON
WHITE JAZZ (7" VERSION)
CINEMATIC
FALL IN LOVE WITH ME AGAIN
MORNING LIGHT
3'OCLOCK IN THE MORNING (NEW EDIT)
MY WORLD VERSUS YOUR WORLD
YUKA'S LIFE
I DON'T KNOW WHY I WANT YOU
DISCO-CAFE-SOCIETY (EP VERSION)
A BACHELOR IN LONDON
WHILST HIGH I HAD THIS PREMONITION
LONDON LOVES YOU

CD2

BLUE PARTY
BEAUTY AND ME
THE EMPEROR OF NEW LONDON
SLEEPIN' MAKES ME THIRSTY
SOMETIMES
LOLITA ELLE (LIVE 2002)
MAYBE MY LOVE DOESN'T ANSWER ANYTHING IN YOU ANYMORE (LIVE 2002)
WINTERPOLLEN
IO BEVO
IF JULY WERE A KINGDOM
I KNOW YOU KNOW (7" VERSION)
THE DISAPPOINTED
LIFE IS ALL THERE IS (W/COLIN WILSON)
BE MY NEXT EX-GIRLFRIEND (VERSION)
LIFE'S TOO LONG

DECEMBERING

A.R. presents a 'work in progress' version of his musical 'a small spit of land' this Saturday (December 10) at Chapter arts Centre, Cardiff.
It starts at 8pm and there's free wine.
Check out these links for more info;
www.chapter.org/25101.html
http://babylonwales.blogspot.com
http://www.jomec.co.uk/altcardiff



LIFE'S TOO LONG -1995-2011
This beautifully packaged 2 CD retrospective is now available as a pre order from
http://www.chaffinchrecords.com/pages/shop
(Keep checking back if the link is not up yet).


Things to buy
All of the following are available directly from
www.anthonyreynolds.net
All are mint condition and signed.
15 Euros each which includes P&P to anywhere in the Galaxy.

Leonard Cohen: A remarkable life

The Impossible dream:


The story of Scott Walker and the walker brothers

.

Anthony Reynolds: British ballads

Jack: Pioneer Soundtracks reduxe (2cd).
PayPal is
Paypal Id: celie99us@yahoo.com

Please click the link
below to order



Keep checking
www.anthonyreynolds.net
For Updates.
Particularly in the media and News sections:
Interview:

www.jomec.co.uk
Intimate performance about growing up in Cardiff
New Mp3:
LA MUÑECA DE SAL & ANTHONY REYNOLDS-Jericho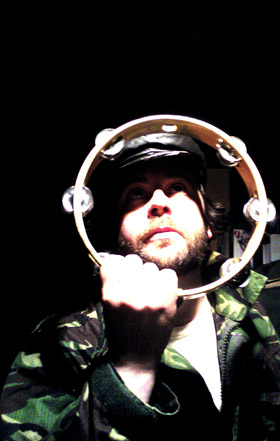 'A painter's life'

Anthony is currently recording tracks for a forthcoming EP 'A painter's life', which will be released on ITunes via Spinney/Domino in early 2012.
Martin Carr has produced some tracks and Anthony is also working with Edward Mugford on others.
Tracklisting at present is:
Life's too Long
A painter's Life
Yves saint laurent
Too much rain will leave you blind
A.R. is also finishing , in collaboration with Carr the final tracks for the Colin Wilson album which will be released via Rocket girl.

You may be able to hear some of these new tunes, as well as some songs from 'A small spit of land', on October 22 around 2pm at the Ebenezzer Chapel, charles st, cardiff. Depending on A.R.'s nerves.
Photo credit: Martin Carr.
The Impossible dream

Signed copies of 'The Impossible dream' from 10 euros which includes P&P.

Paypal Id: celie99us@yahoo.com
Please click the link
below to order
Charlotte and Anthony

Charlotte and Anthony will be performing versions of their Freud songs at the following festival, on October 22.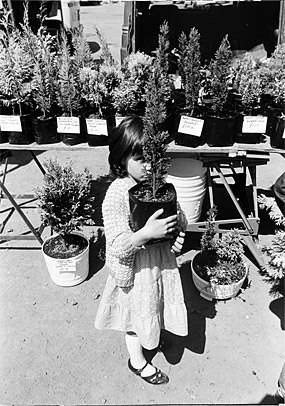 A SMALL SPIT OF LAND (WE LEFT OUR HEARTS IN 1982)

AR is currently writing a song cycle about growing up in Cardiff in the late 70's/early 80's.

He'll perform the songs in a bare bones form with just Piano at Chapter arts centre on December 10.

if you'd like to be involved in this project or have any interesting and /or relevant memories - please get in touch - contact@anthonyreynolds.net



Photo : Keith S Robertson. with thanks to Jon Poutney.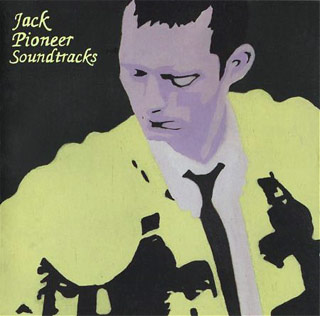 NEW STOCK

We have fresh, brand new copies of
british ballads and Pioneer soundtracks
Reduxe - all signed - only 10 euros each.
This includes shipping.
Paypal Id: celie99us@yahoo.com

Please click the link
below to order
A remarkable life

Copies of the Cohen book are available.
Signed by author.
UK (second) edition : Hardback.
French edition : Papberback.
UK edition is £12.
French edition is 20 euros. Both includes P&P.
UK edition (its quite heavy) with overseas P&P is 25 euros.

Please click the link
below to order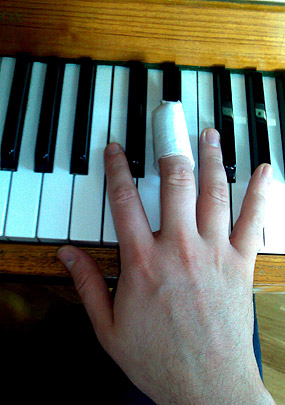 A.R. will be making two unique hometown appearances in April.

On Saturday 16th he will perform 3 songs for Piano, electronics, guitars and cello at The Chapter arts centre 40th Anniversary cabaret.

AR will also appear on
18 April ·
14:00 - 20:00
At
The Rockin' Chair, Lower Cathedral Road, Cardiff
performing a mainly instrumental, improvised set at 'The Unemployed Disco.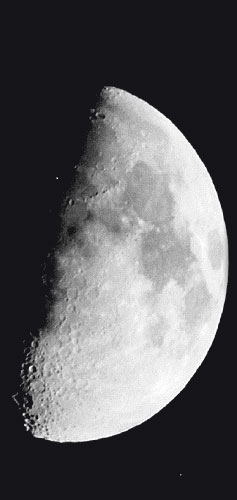 FPENNYBLACKMUSIC
PRESENTS...ANTHONY REYNOLDS:
Pennyblackmusic Night-London Half Moon, Herne Hill
Saturday 26th March, 2011
Headlining will be Anthony Reynolds (aka Jack) , with support from Nick Garrie , Hall of Mirrors and Alex Monk
Doors open at 8pm. Admission for the night £7 on the door or £6 advance (from We Got Tickets ). First band on at 8:15. The Halfmoon is at 10 Half Moon Lane, Herne Hill, London SE24 9HU
Interview:

Anthony Reynolds : Interview Part 1


Anthony Reynolds : Interview Part 2
Author: John Clarkson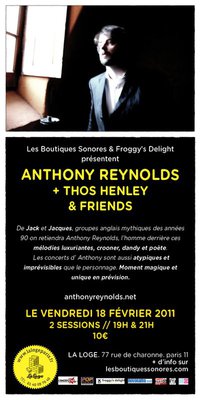 In person
Following recent concerts in Buenos Aires, Madrid and Athens, A.R. will be playing two shows in Paris, France next week.
On Friday 18th of February, A.R. will appear at Le Loge theatre.
There will be two shows, one at seven thirty and another at 9.30.
Special guest is Gianluca Sorace from the Italian band Hollowblue.
Direct link here: www.lalogeparis.fr/programmation
On March 26th A.R. plays in London for the first time since 2002. (Not counting the recent Freud show).
He will be joined by Julian Simmons, Doug Thorp, Edward Mugford and Gita Harcourt.
Info here: www.pennyblackmusic.co.uk


Poetry
AR's recent collection of poetry (Calling all Demons), published in beunos Aires has now been published in a handsome edition in Greece.
The poems are in English.

You can enquire about ordering this beautiful A4 softback here:
www.brainfood.gr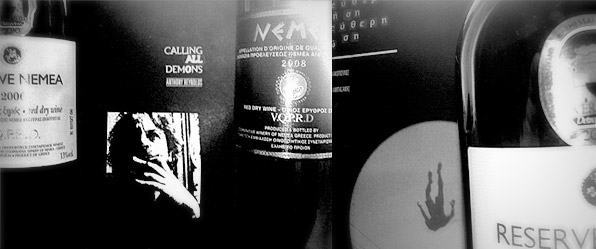 Music
The forthcoming 2cd Anthology, 'Life's too long' is still being compiled with a spring release scheduled.
It will be released on Chaffinch records.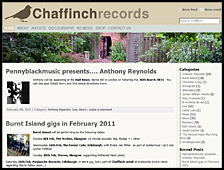 On the subject of music; it is now apparent that as with most artists, A.R.'s work is much more frequently downloaded and copied rather than purchased.
With this in mind, if you would like to make a contribution in order for AR to continue to make music, please do so Via PayPal.
PayPal id is celie99us@yahoo.com


Video
A glut of new Video has recently become available including footage of the legendary Jack show at the players theatre in 1998.
www.youtube.com/user/AnthonyJohnFReynolds

FPENNYBLACKMUSIC
PRESENTS...ANTHONY REYNOLDS
LONDON: Half Moon, Herne Hill
SAT 26TH MAR, 2011 8pm.
Anthony reynolds will perform at the launch of a new Greek book,
FREE FLY, FREE FALL at the cafe Floral,
in Athens, on Sunday 23 January.
The book contains poems by A.R. as well as work by
Mr. Vassos Georgas
Mr. Icaros Babasakis and
Mr. CHaralambow Giannakopoulow.
A.R. will round the evening off with a handful of ballads,
accompanied by Trumpet and Piano.
Speaking of Books, A.R/ Cohen Biography is now available in a French Edition.
A short trailer from a forthcoming film by Video y edición: Ruth Iris Kim and Julián Moguillansky of A.R.'s recent Buenos Aires concert.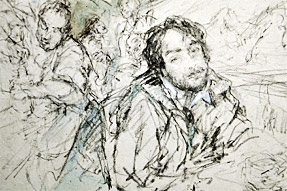 A.R. Songs for voice, piano, Violin and guitar. Paris!

Friday, February 18, 2011, at "La Loge" Paris.
more info soon...
CHARLOTTE GREIG
ANTHONY REYNOLDS
GERALD TYLER

PRESENT

DR FREUD'S CABARET


FEATURING

DR FREUD - INVENTOR OF THE FAMOUS 'TALKING CURE'! (this is probably better than 'Dr Freud takes his freak show out on the road?)
» More...
A.R. Songs for voice, piano, Violin and guitar.NYC.

Bowery Electric 327 Bowery (2nd Street)
Monday, January 17, 2011
» More...
Book Reading

Waterstones Bookshop Gower Street
Tuesday, November 30 7:30 pm
» More...
Dual Book launch by John Williams and A.Reynolds.
Bassey VS Cohen Karaoke

O'Neill's pub, Trinity Street Cardiff.
Wednesday, October 20, 2010 7:00pm
» More...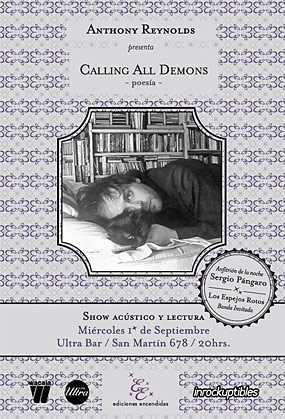 A
musical
version of one of A.R.'s poems, recorded in Argentinia by Broken Mirrors, with Sergio Pangaro and AR himself...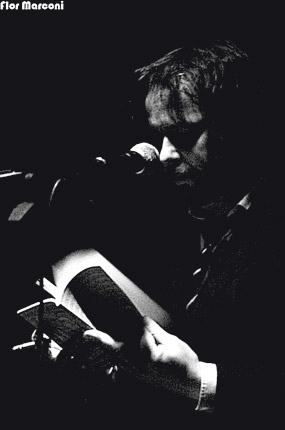 'Calling All Demons', The second collection of poetry by AR is now available from this site.
The book includes a full discography and Biblography.
Signed copies, including postage are 30 euros. Paypal iD is: celie99us@yahoo.com
The run is extremely limited and is published by edicionesencendidas.com

Dr Freud's Cabaret Freud Museum, London
29 September 2010, 7.00pm

Charlotte Greig and Anthony Reynolds present a set of songs from their upcoming musical theatre show Dr Freud's Cabaret. The songs are in the voices of Freud's early and now well known cases, such as Anna O, Dora, The Wolf Man, the Rat Man and Little Hans, on whom he based his concept of the Oedipus Complex...
» More...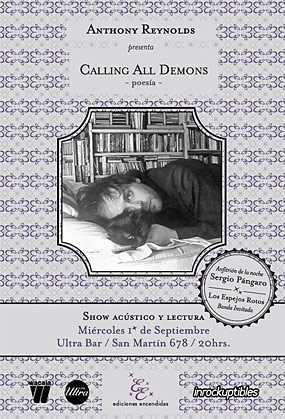 ANTHONY REYNOLDS
presenta
Calling All Demons
- poesía -
Like a lazy pollen intoxicated question toward a sullen drowsy answer...
» More...



Frequently asked questions: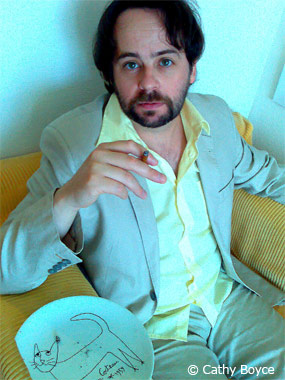 We've had a few emails regarding the following lately.


'What can I buy from this site...what is still available'?
Answer -
We have Unlimited copies of 'nerves' and 'nerves too' available. Both are full length CDs featuring rare out-takes, Demo versions and live tracks. They come with a signed (by A.R.) postcard and cost £10 each which includes (like anything you buy from here) postage to anwhere in the universe.
We also have limited signed copies of Jack's 'pioneer Soundtracks reduxe' (2cd) at £12, 'british ballads' (£10), the vinyl 33rpm EP of 'bees dream of flowers...' and jack's 12" of 'No north left/The emperor of new london'. (both £5).
paypal id is celie99us@yahoo.com
'Where is the poetry book 'Calling all demons'??
Answer - It is now in the process of being printed, as we type. Copies are extremely limited. Signed copies are £40 each and this comes with a sketch but there are very very few of these.

'Why doesn't anthony play live more'?
Answer - AR has avoided playing live for the last few years because there weren't enough funds for a group and he disliked playing solo. However he has recently done a few live shows with charlotte greig, which he loved. If you would like to book AR and CG as a duo, please email us.

'When will there be new music'?
Answer - music is not AR's priority at the moment but he is working on music with charlotte greig and a couple of other one off collaborators. The album with la muneca de sal is ongoing but taking its time due to finance and geography. It is 65% complete.
Meanwhile here is an artists impression of AR and CG's recent glasgow gig - www.chaffinchrecords.com/artwork-anthony-reynolds-and-charlotte-greig

Anthony will appear at the Ultrabar in buenos Aires, Argentinia on September 1st.
He will be reading from his poetry books and performing an acoustic set of songs on Piano and guitar.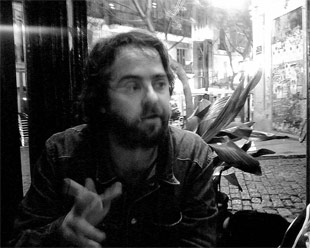 Anthony Reynolds' Wholly Profane Life Of L Cohen
Anthony Reynolds is the author of "The Remarkable Life Of Leonard Cohen" (more about that title below), a biography of the Canadian singer-songwriter-icon that will be available October 2010.
http://1heckofaguy.com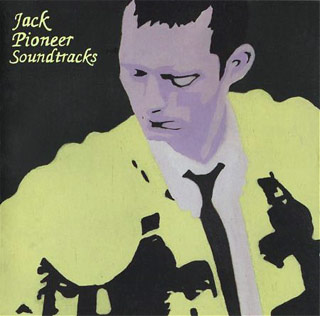 Beggars
My Debut album, (The re released version) available for the first time digitally on may 3rd, via Beggars Banquet.
More details on the site below :
http://archive.beggars.com



The following Jawbone Press title has been selected as a finalist for the 2010 Association for Recorded Sound Collections Awards for Excellence in Historical Recorded Sound Research: Anthony Reynolds, The Impossible Dream: The Story of Scott Walker and the Walker Brothers.


In person!!! In Wales and Scotland.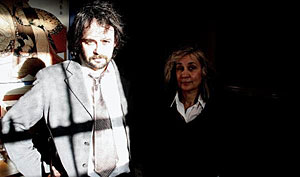 Anthony will be appearing in person in the coming months in the following places, with his friend, Singer/Novelist Charlotte Greig.
At the Laugharne festival, on the eleventh of April, (in laugharne, Wales), the two will perform as a duo. Greig and Reynolds will play songs from their forthcoming 'Freud' musical, arranged in this setting for Piano, Clarinet, Percussion, Guitar and voices. http://s233406860.websitehome.co.uk
here is the festival's website (above).

Then....

Anthony will be performing at The Captain's Rest, Glasgow on 14 May 2010. ...he will play a set of acoustic and piano songs, from his jack and solo albums. He will also read from some of his books and then greig and reynolds will perform a truncated version of their laugharne show.

Finally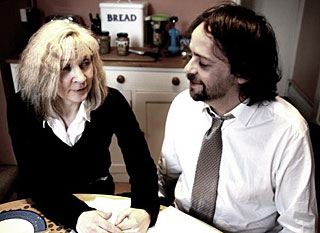 As you should know, Blues for Bobby solo is now available from Chaffinch records and on Itunes.
www.chaffinchrecords.com

New Videos from AnthonyJohnFReynolds

Charlotte Greig and Anthony Reynolds will perform songs from their forthcoming Freud musical at this years Laugharne weekend, in Laugharne, on the weekend of April 9/10/11.



'Blues for Bobby Solo' EP is available as a 33rpm 3 track seven inch Vinyl via Chaffinch Records, on March 29th.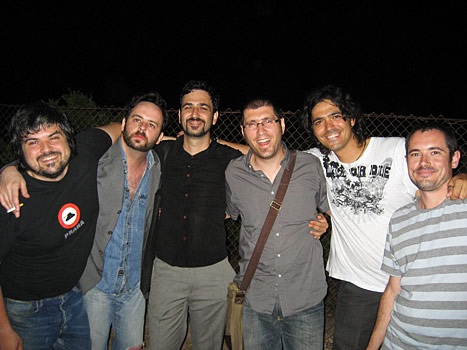 Calling all demons
'Calling all demons', (with a cover by Pat Gil) the new collection of A.R.'s poetry (In English and Spanish) is now available as pre order.
Copies will be sent December/January and if you order now, you will recieve a signed copy. Cost is 10 euros including postage to anywhere in the world.

Please click the link below to order.

A.R. will appear on the Cerys Matthews Lunchtime show
on BBC Radio 6 next WEDNESDAY NOVEMBER 11.


Anthony and MArco take the Syd Barrett show to the UK on Saturday 14 Nov as part of Experimentica - Cardiff Chapter theatre's annual festival of Live and Time Based Arts.
Please check the venue website for further details.
www.chapter.org



BOOKS :
An expanded extract from 'the impossible dream' featured in yesterday's Sunday Express. (The 23rd).
And A.R. will be on the radio promoting the book...
Robert Elms Show 14.10
www.bbc.co.uk/london/radio/presenters/robert_elms/
BBC radio Wales with Adam Walton (Next Sunday)
And manchester radio's 'The cellar tapes' on the 29th...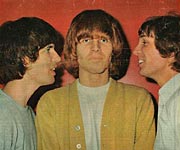 New update on Walker Brothers
section, click here.

Anthony, featuring most of La muneca De Sal, play a unique gig on July 10 at club "Matadero", in Godella, near Valencia, Spain.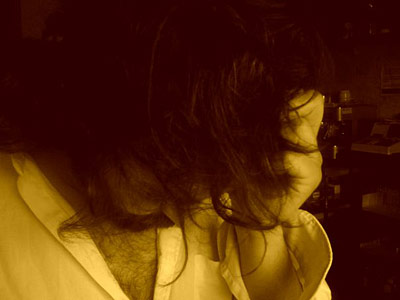 We also have fresh copies of The ´bees´Vinyl Ep, (10 euros), Pioneer Soundtracks reduxe (double CD) (20 euros) and ´british Ballads´. (15 euros).
All autographed by the MAestro, prices include postage and packaging anywhere in the universe.
Paypal ID is: celie99us@yahoo.com


Photographie: John Martinez

Anthony solo show at Il Villaggio Tuttovela del Trofeo
dell'Accademia Navale e Città di Livorno 2nd of may... 22:00...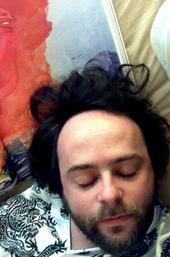 A´R´s debut radio show
begins this Sunday on BBC Wales.


Produced by Jon Gower, the show explores various nightimes in Wales, with A.R meeting everyone from insomniacs to Astronmers. The first show begins at 5.30PM and you can listen on line here :


www.bbc.co.uk/wales/radiowales
www.bbc.co.uk/programmes/b00j5ttw



Tony and Syd


Anthony Sings the songs of Syd Barret in Livorno with Piano and strings, on May 7 at the Cambini Camera Festival - Livorno - Teatro Goldoni, La Goldonetta, Italy.



There may also be a solo show or two surrounding this event. Check the site and Myspace for news.





The Impossible dream

– The Walker brothers story.
This long fraught Biography is currently at the printers and will be available to buy (definitely this time) in August.

Pre-Order direct from the publishers
www.jawbonepress.com

Or from Amazon –
www.amazon.com/Impossible-Dream-Story-Walker-Brothers



A.R. and La Muneca De Sal
A forthcoming seven inch EP (on Chaffinch records) and Itunes release is
forthcoming, due this summer, Entitled ´Blues for Bobby Solo.

Tracklisting is not definite yet, but a preliminary one is

7"–
a) Be My Next Ex Girlfriend
b) Wonderful Life
c) Luto

Itunes-
a) Be my next Ex girlfriend
b) Wonderful life
c) Life´s a laugh
d) For when you were young
e) Luto Walking
f) Life´s a laugh (with Keats, Shelley Eliot) featuring Colin Wilson.



A.R. DJs at ´The London Stone´

in Cannon Street London on August 22.
More details here -
http://nightporter.co.uk/pages/party_2009.html



Finally,

´Bess Dream of Flowers´

is released in the U.S.A. by the Kismet label on My 31..)


A.R's Debut Radio show is soon due for broadcast on BBC Wales
- The first programme will now go out on Sun 29th March at 1732 (the times remain unchanged), repeating on Mon 30th March at 2132.

- 'A Night in the Life' - from Sunday 15th March at 1732, repeating on Mondays at 2132 (BBC weeks 11-13)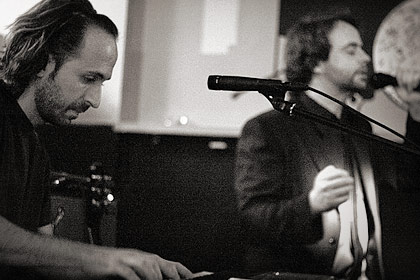 Anthony and La muneca De Sal

are currently recording an album for relase in 2010
'I cannot live without the thing that kills me'.

Check out new videos on youtube -

Anthony and La Muneca de sal. 'Wonderful life' Live, valencia, Spain November 2008
Jack, Live at the Cigale in Paris France, November 1996
'Nerves Too' Tracklisting. Artwork incoming.
1) Highfields field recordings (2005)
2) I Know you know (Live at the BBC 2008)
3) Bombs in Spain (remastered 2004)
4) Beauty and Me (EP track 2000)
5) Tomorrow Knew (To Stars Outtake 1999)
6) A Northern Story (Demo 2004)
7) Fall in love with me again (Vinyl only EP track 1998)
8) Dolphins (live radio 2008)
9) Railroad bill (Vinyl Ep track)2005
10 ) No One calls (78rpm home recording)2005
11) Now I know why Bukowski rarely travelled (Unreleased recording 2004)
12) Song for Saint Gianluca (Demo 2005)
13) Theme from Jezebel down under (Commission 2007)
14) otul returns (Theme 2008)
15) Like water for Stockhausen (Commission 2008)
16) Excerpt from 'Birds'.
17) Colin Wilson in conversation (2004)
18) The others (Bossa demo 2005)
19) Outro



Hear A.R. and Juan luis and Jose Juan from La Muneca de sal on this wonderful Spanish radio show. AR and fiends come in around 40 minutes. Songs performed are Fred neil's "Dolphons" and Jack's "Three o clock in the morning".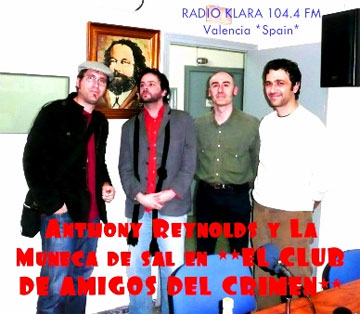 http://clubamigoscrimen.podomatic.com

Live at the BBC (wales)
Anthony and Charlotte greig,
live on Adam Waltons BBC wales show, November 23rd.


Anthony Reynolds
and la Muneca De Sal. Live.
Club Wha Wha. Valencia. Spain. November 7. 10pm.

This is Anthonys First Valencian show since 1998.
Exclusive four track CD "The 56th of february"
included with ticket Price.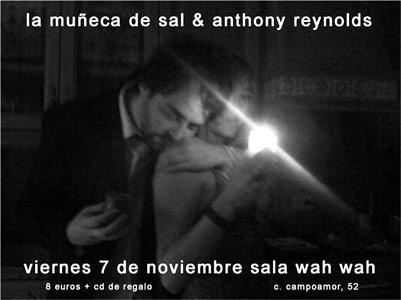 December 12. Special Christmas Chanson Show. Clube Deluxe. Valencia.

Anthony sings with Piano.
Songs from British Ballads and the songs of Nina Simone, Roy Orbison,
Tim Buckley, Tim Hardin, John Lennon, Brian Eno and Billy Mackenzie.
With Special guest, Gianluca Sorace of HollowBlue.



ANTHONY REYNOLDS -IN PERSON- EN ESPANA!
Antonio will be DJing at the Club Rocufull,
Valencia on October 18. From 23.00 hrs.

He will then appear with La Muneca De sal at the Wha Wha Club in Valencia on November 7, 10pm.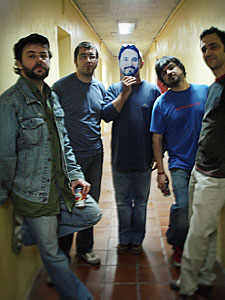 Initial tickets will include a 5 track CD of new material by A.R.
and the band - so book early to avoid dissappointment, as they say.

Anthony will perform
'Like the sun feeds from flowers' with Charlotte Greig and her band, tonight at the Clwb Ifor Bach in Cardiff.
(September 7)

ALSO

'Nerves 1'
CD Compilation now available
The first in a series of rare and sometimes previously unavailable pieces by Anthony Reynolds and associates.
Includes demos, outtakes, alternate and live versions.
Track listing
The Laws of the Game (Live demo 2008)
Bread and Wine (Demo 2003)
I'm still here (Demo 2004)
The Moon will never lie (Outtake 2000) Country Girl (Demo 2002)
Now it begins (Demo 2002)
The Hill (Demo 2003)
Some are bound to fail (Live demo 2002)
Fall dog bombs the moon (Outtake 2005)
Bombs in Spain
To Stars (Demo 1992)
Some kind of loneliness (Demo 2005)
A quiet life (Demo 2002)
This is what my heart sounds like (Outtake 2004)
I don't know why I want you (Outtake 1999)
A demon by September (Demo 2004)
You're my weakness now (Demo 1999)
Forever (Live Radio session 1996)
I killed a girl (Demo 1992)
£10.
Paypal ID - celie99us@yahoo.com
Artwork is here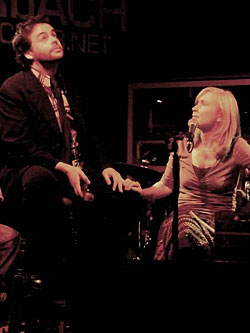 The September 3rd

london shows are cancelled.


Apologies to all who had made plans.

New cardiff Date
Spillers record shop, September 9.

Here comes the winter!!!
And to commemorate this favoured season,
'Bees dream of Flowers' is officially out on September the 1st.
In case you'd forgotten or hadn't bothered to read previous mail outs,
'Bees dream of flowers and your summer meadow's breath' comes in two formats.
The luxurious seven inch single comes with sublime art by Nic Brennan and a deluxe insert with lyrics. The record itself runs at 33rpm and features A.R. with Charlotte Greig and Vashti Bunyan.
There's also a five track digital download, from itunes.
Please visit www.anthonyreynolds.net
And/or
www.spinneyrecords.co.uk
For the full tracklisting.
Anthony and Charlotte, with chums Edward, Matty, Julian and Sandy, will
Play two shows in one day to promote the release.
On September the third you can catch 'em at the Rough trade record Shop in London.
The Rought Trade gig is at the PORTOBELLO shop, near NOTTING HILL
This is between six and seven. PM
The same night, the ensemble will play at
Edinburgh Cellars, 125 Newington Green Rd, London N1 4RA, around 10pm.
They'll be playing selections from Greig's and reynolds work from the last ten years, using Bazouki, harmonium, Guitars, mandolin, Bass, keyboards and singing.
(There will also be an in store in Cardiff, at Spiller's record shop, probably later in the same week.)
In addition to…A.R. is currently working on his radio series for BBC Wales, 'A night in the life', which will broadcast on BBC Wales in September. He's also completing a book for Plexus publishers, due out in October.

And last but far, far from least; A.R. has joined the wonderful Spanish group, La Muneca de sal.
Following a stupendous show in Portugal earlier this month, He has joined the fellows as a vocalist and instrumentalist.
Five songs have been recorded thus far and are currently being mixed.
(including cover versions of 'Wonderful Life' and 'Wicked game'.)
Shows are planned for Spain later this year.
Links of interest –
www.myspace.com/lamunyecadesal
www.myspace.com/thejodiefosters
keep checking this site too. Lots of MP3 updates in the coming weeks.

the competition winner was SADIE of Scotland.
The answer was OF course
Sammy Davis Jnr !



Meanwhile, please see the paintings below,
by the Spanish artist

Patricia

.
The paintings were inspired by and based on two of A.R.'s recent poems, 'The animals of 'Hiroshima' and 'Lights out'. (which are currently in the Writings section).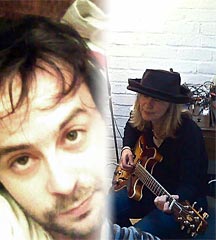 The August Second Show with Charlotte greig is currently postponed.
This is to give the group more time to prepare. The venue itself is also in some state chaos - its being rebuilt. The show will definitely happen.
Watch this space.
Meanwhile, please see below for a charming memoir by one of Anthony's old chums.
http://hubpages.com/hub/British-Balladeer-Anthony-Reynolds

S U M M E R WHY 'N…


We're tickled to announce the release of the 'Bees dream of Flowers' EP.
This will be available in two formats.

The Itunes EP consists of the following –

1) Now it begins

2) Girls with Glasses

3) Like the sun feeds from flowers

4) Just so you know


The luxurious 7 inch Vinyl EP (A long player at 33rpm) with double Sided insert and lyrics consists of


1) Just so you know

2) It isn't so

3) Like the sun feeds from flowers

As we're sure you're aware by now, Just so you know is a completely new version of the song as sung by Vashti Bunyan. Like the sun…is a duet between A.R. and Charlotte Greig.

It's a sublime musical footnote to 'British Ballads'.
All are now available via pre order from

They'll be ready to 'go' Mid August.

'Nerves' compilation is currently delayed because A.R. can't get into a shed To retrieve many of the masters.
He will soon and the comp' shall be forthcoming.

Anthony and Charlotte play a live show to mark
Their new sonic offspring.
It's on the second of August and it's at the main theatre
Of the Chapter arts centre in Cardiff.

Here's what Chapter's brochure says –

"Singer, composer, writer, and Ex-pop art-throb Anthony Reynolds is a well-travelled Splott native best known for his many beautiful and obtuse recordings. On his return to Cardiff, he is joined by folk chanteuse, author, and Norse icon Charlotte Greig. The show marks the release of their EP 'Bees Dream of Flowers and Your Summer's Meadow'd Breath (False Knights and Satyr Dazed)'."

This acrylic watercolour evening will include songs from their expansive and quixotic song catalogues, a variety of filmic visual treats, and an arresting array of unscheduled ambient sonic excursions. They will be accompanied by a full band, and by various special guests, chums, geeks, friends and accomplices. Join us for a veritable fiesta of sound, creaks, chiming, and willowspinney.

At:
Chapter Theatre Saturday 2nd August 2008-05-29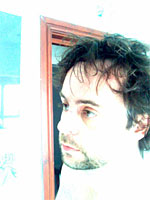 Anthony is also
guest vocalist
with LAMUNECADESAL in Portugal,
Braga - MUB festival on July 12

COMPETITION TIME!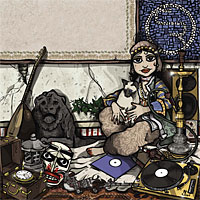 yes, already, again once more.

To Win SIGNED copy of the Vinyl version of 'Bees dream of flowers' EP just answer the following -

WHO is Anthony's Favourite tap dancer?
(Clue - he's not known for being JUST a hoofer).
he's also dead.

We'll thrown in a copy of 'Nerves', too, which will be available by the end of June.
Answers to
contact@anthonyreynolds.net

Anthony will Join HOLLOWBLUE and Dan Fante
Next Sunday (The 20th of April) at the Traffic club in Rome.
He will sing a handful of songs including 'Io Bevo' and maybe, an improvised version of 'The Emperor of New london' with Dan.
Anthony recently returned from Spain where he recorded with the wonderful group, La Muneca de Sal.
(Songs included 'Jerhico,' 'For you were young' and covers of 'Wicked game' and 'Wonderful Life'.
Check out their myspace for news.
http://www.myspace.com/lamunyecadesal




S P R I N G Y N E W S
We are just putting the finishing touches to a new EP/Vinyl Seven Inch.
'Bees dream of Flowers and Your Meadow's summer breath' will be an ITUNES download only EP, with full artwork by our resident Graphic artiste, Nic Brennan.
The Track listing is thus:
1) Now It Begins
2) Girls with Glasses
3) Like the sun feeds from Flowers
4) Just so you know
All tracks are exclusive to this release and previously unavailable.
Track 3 is a duet between Anthony and Charlotte Greig.
Track 4 is a new version of the British Ballads track, sung by Vashti Bunyan.
The 33RPM Seven inch Vinyl is entitled 'Songs from the life of the Elephant boy' and the track listing is as follows:
1) Just so You know (featuring Vashti Bunyan)
2) The Laws of the Game
3) Like the sun feeds from flowers (featuring Charlotte Greig)
These will be released via The Spinney/Hungry Hill label in late April.
A.R. is currently considering a live Cardiff show in the style of the 2000 'To Stars' concerts to accompany the release.
Other news, forthcoming etc
A.R. will travel to Spain next week to write, play and record with www.myspace.com/punxsutawneyphilrocks
Results will see release later this year.
On his return (April 4), he stops by London to guest on the
Mining For Gold radio show, Resonance104.4, Resonancefm.com, appearing circa 11-30pm.
The 'A World of Colin Wilson' album is completed and is currently being assembled and shall be released on Chaffinch records this time '09.
A.R. has a few books due and a radio Series on BBC Wales coming out this year too – more news as we have it.
A Website only CD release is also due before 2009.
'Nerves – fragments, figments and songs, 1985 -2008'
Will be the first volume in a series of rare and weird pieces available w/original Artwork exclusively via A.R. site.
You can place signed pre-orders now at Ten pounds sterling or Twenty Euros a copy.
PAYPAL ID is celie99us@yahoo.com
www.anthonyreynolds.net continues to be updated – spy the new piece on Ted Hughes in 'writings' etc
Finally, we're peculiarly empowered to announce the following very special offer –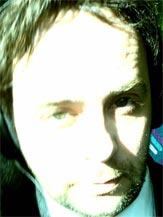 Anthony Reynolds and Leonard Cohen – Exclusive!

www.anthonyreynolds.net are pleased to announce a quite literally, once in this lifetime offer.

With the full consent of A.R. himself, we are proud to announce the following unique chance for all fans of A.R. and L.C.

As you may or may not but should know, Leonard Cohen has just announced what is more than likely, probably, to be his final tour as L.C.

How would YOU, yes YOU like to attend one of these legendary final occurrences with none other than A.R. himself!!??


Yes. This is no joke, even though April is not that far away.


All you have to do is send us a valid ticket for the L.C. concert of your choice ANYWHERE IN THE WORLD and A.R, HE HIMSELF will use said ticket to attend that VERY concert. WITH YOU.

As part of this exclusive, final one off offer, A.R. also pledges to be your best friend for that one night ONLY!

Imagine! A.R. and L.C. together! Sort of, in one night!

So don't delay, get your Visa out and get booking!!!

For further info on this awesome, once in a final last lifetime offer, ever, please get in touch via

contact@anthonyreynolds.net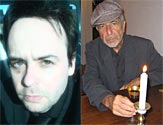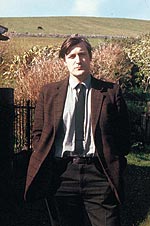 New in writings!:
Ted Hughes, (click here)

: More reviews, click here



Anthony will be a live guest on BBC Wales this sunday, circa 11pm. You can listen here: www.bbc.co.uk



There is a song - 'Bread and Wine' - from British balalds included on the free 'Word' magazine CD this month too... (Morrissey is on the cover)



There is a tiny interview with A.R. in the current issue of MOJO magazine (Radiohead cover)...



To buy BRITISH BALLADS
ahead of release GO TO www.spinneyrecords.co.uk

THERE IS A PREVIEW OF BRITISH BALLADS NOW UP IN THE MEDIAS SECTION AND ON ANTHONY'S MYSPACE. IT'S CALLED 'The disappointed'.
FOR ALL PRESS ENQUIRES PLEASE CONTACT : ken@hermana.co.uk

BRITISH BALLADS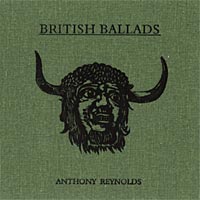 -Press release, click here-
...is the final debut album by ANTHONY REYNOLDS.
It will be avaliable globally via Hungry Hill records in shops, online and at iTunes from December 10 this year
British Ballads was written and composed by A.R. with the exception of an adapted Rupert Brooke poem - "The Hill" - and produced by Julian Simmons.
It features a quixotic cast of characters and some of Anthony's favourite living musicians, including the Writer/Philosopher Colin Wilson, Vashti Bunyan, John 'Kid in a Big world' Howard, Dot Allison, Fiona Brice, Bryan Mills, Simon Raymonde, Ivor Talbot, Paul Cook, Anthony Transcargo, Nic Brennan and Trillions more.
The press release is by Amusement engineer Robin Ince and will appear in the news section of www.anthonyreynolds.net this week:
-Press release, click here-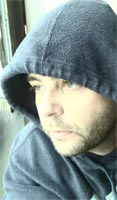 Other news:
A.R. has written an essay on John Fante's career in Hollywood. It appears in the current issue of the luscious Stop Smiling magazine.
www.stopsmilingstore.com
You really really should subscribe. Its a treat.
Earlier this year Anthony travelled to Genoa where he produced three tracks for the Italian group 'Marti'. These will surface in the coming year. If you haven't purchased Marti's 'Unmade beds' album yet do so yesterday.
www.myspace.com/martimusic An alternative version of the classic Reynolds and Roussel track 'Lushlife' has surfaced on an album by Graingerboy :
www.graingerboy.com
No Live shows are as yet planned to promote British Ballads although there will be the occasional Live radio session.
A.R. is also putting up Live and intimate versions of many songs both on Youtube and via his Myspace site. So remember to check the video section of the link below.These postings will eventually include every as yet unrecorded song A.R. has ever written. This includes the as yet uncompleted and unrecorded sequel to BRITISH BALLADS.

STOP SMILING
Anthony has a major piece about John Fante's time in hollywood in the current issue of STOP SMILING magazine
www.stopsmilingonline.com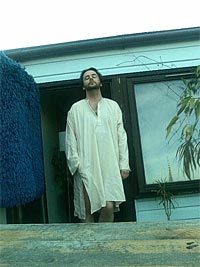 MySpace

www.myspace.com/anthonyjreynolds

unconventionalindie.com
To book Anthony live in Europe (excluding the UK) please go here
unconventionalindie.com/midfinger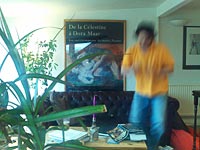 The Idler
There's a sample from my forthcoming 'A world of Colin Wilson' album up My myspace.
www.myspace.com/anthonyjreynolds

The Idler
Anthony's interview with green Gartside is now published in the latest issue of 'The Idler', issue 39.
www.idler.co.uk

Marti
Anthony recently produced three songs for the wonderful Italian group 'Marti'. Watch this space for new developments. (And buy their 'Unmade beds' album immediately)
www.myspace.com/martimusic

album reviews
music OMH, reccollector, rock sound, uncut, word, magic(French magazine): magic1 - magic2

- magic3


hollow blue * Anthony Reynolds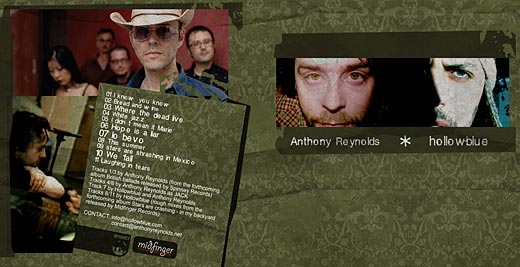 Anthony Reynolds recording 'British Ballads' on You tube
click here

Anthony has filled out Outsideleft's 'Happy shopper' Q&A :
www.outsideleft.com

The winner of the White label signed edition 'Ponies' EP (Have you bought YOURS already)?
is :
Selma Pehlivan from france.
Well done Selma!!
While none of the entries actually got the right answer, (what is A.R's fave Yoko Ono song)?, Selma had the nicest name.
For the record, his fave Ono song is 'Mrs Lennon'.