2 0 0 7
"Who's that knocking at the door" ? (Ding Dong)
"Who's that ringing the bell" (Knock Knock)
"Ba ba ba Boo -Do dah De Dum"



New (and RE) - Releases
The 'Ponies EP' is A.R.'s first ever release under his own full name.
It is a Three Track seven inch vinyl record that runs at 33RPM and is housed in a beautiful sleeve (with insert) - artwork by Nic Brennan.
It is released on the first Monday of February and is also available direct from the horse's beak Via www.chaffinchrecords.com
(Incidentally, you'll be able to hear selections from Anthony's collaboration with Colin Wilson on this very site, most soon. The actual album is due for release this time next year).

But back to Ponies and a COMPETITION.
The lead track from Ponies is a song called 'I know you know' - actually an alternative version to the forthcoming Album version which features Dot Allison...
Anyway. A.R. was inspired to write this song after hearing a particular Yoko Ono song...(He then transposed it via The Four Tops version of 'If I was a capenter and the rest will be etc)

So, if you'd like to win a signed white label pressing of 'Ponies', mail contact@anthonyreynolds.net answering this question :
What is A.R.'s Favourite Yoko Ono Song?

Jack Pioneer Soundtracks Redux
This 2 CD set is released via the Spinney lable during the first week of March.
But you can buy it right now direct from the site. Honest to God.
Initial orders come with a signed...Photo.
www.spinneyrecords.co.uk
To commemorate this modestly nice news, A.R. has rewritten his account of the first Jack promo tour. Its illustrated too, and as Larry Sanders would say, it is 'Hilarious'.
You can find this (in the 'writings' section).

TMCQ
Anthony's contributions to 'The minds quarterly magazine' are now on line. http://tmcq.co.uk


Pioneer sounddtrack


Pioneer sounddtrack will be available as pre order from www.spinneyrecords.co.uk from november and generally available in the new year. Press Release

Anthony records David Bowie songs for tribute album


A.R. :
"I'm asked periodically to do these type of things. The usual suspects : Scott Walker, Nick Cave etc I always turn 'em down 'cos I think the resultant albums are so naff. You get the occasional goodie but mostly, 'Tribute' records are unlistenable. I didn't want to be part of that. Although there was a good Leonard Cohen one in 1992...
But I agreed to do this because I like Sam - the boss at Midfinger records and because I've never done it before.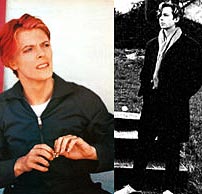 So I thought 'Why not'? I recorded 'em at home in Samo studio. 'Fall dog bombs the moon' and 'Be my wife'. I wanted to do 'Days' but the chords were too tricky. 'Be my wife' is pretty much only 3 or 4 chords...I love Bowie's latter albums. 'Hours' came at a pivitol moment in my life. 'Thursday's child' brings back a wonderful period to me. And I think 'Reality' is a great record, a real grower. The one before that, too. Can't remember the title but it had some wonderful songs, performances and production. Shit. What was it called? The one with 'Everyone says Hi' on it.
I'm not a bowie freak anymore although I was in the late 90's, when I discovered his 70's work. Its weird with Bowie, 'cos he's had so many phases. I used to know people who dismissed everything after his Deram period as rubbish! I was a fan when I was tiny - 'The laughing Gnome' and 'Space oddity'. Then I forgot about him until 1996. My versions sound nothing at all like the originals.thinking about it, I would have thought Dave would have covered one of my tunes by now..."

The album will be released next year on Midfinger records.
www.midfinger.net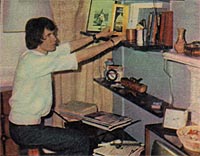 THE WALKER BROTHERS STORY - UPDATE



Anthony's Walker Brother's biography is long finished.
Unfortunately, there have been problems with the Publishing house.


This has affected ALL the books due to be released by Helter Skelter this year.
Anthony is currently in negotiation with another publisher.
A tentative date for next year has been set and all Amazon pre orders will be honoured.
Watch this space


myspace:



There are now two myspace groups dedicated to the Re-release of 'Pioneer Soundtracks':
www.myspace.com/jackpioneersoundtracks
www.myspace.com/jackpioneersoundtracksreissue

We are currently looking for labels to liscence the release outside of the UK.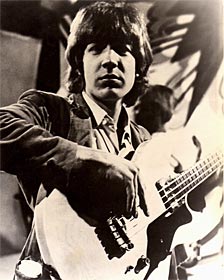 New in writings!


Exclusive chapter from the forthcoming Walker brothers Biography...click here

COMING SOON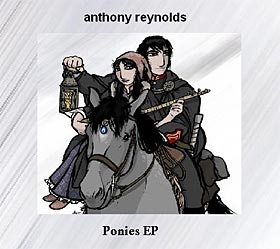 Regarding the Re-release of Jack's 'Pioneer Soundtracks'...licensing terms are at present being considered.

Meanwhile the proposed tracklisting looks like this:




PIONEER SOUNDTRACKS REDUXE
...of Lights
Wintercomessummer
White Jazz
Biography of a First Son
Filthy Names
I Didn't Mean it Marie
F.U.
Dress You In Mourning
Hope Is A Liar



Bonus:
Biography of first Son (Demo)
Hey! Josephine... (B Side)
The Ballad of Misery and heaven (B side)
Ballad for a beautiful Blonde eye (B side)
The Seventh Day (B side)
I was drunk in the underworld (B side)
José's dream (Live studio outtake)
White Jazz (single mix)
Wintercomessummer (Single mix)



Live in Cigale, Paris France. November 1996:
F.U.
Of lights
White jazz
Saturday's plan
Nico's children
Steamin'




Video:
Biography of a first son (Promo)



Live at Dublin Castle 1994:
White Jazz
Filthy Names
Dress you in Mourning

All of the above is subject to change, but one has to start somewhere.




Journalism:



The current issue of 'Sonik' has a lavishly illustrated nine page interview with David Sylvian by A.R. Painstakingly translated into the Greek by Maria Paroussi. Thankyou Maria.

Order it here:

www.avopolis.gr



The new issue of 'The Minds Construction' includes a piece by A.R on 'Country life'. (Not the Roxy Music record, but on actually living among trees, wheat, and people who make the characters on 'The Archers' seem like the Bloomsbury set by comparison).

www.tmcq.co.uk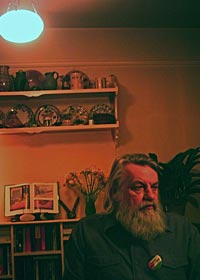 The forthcoming Summer issue of 'Stop Smiling' will feature Anthony's account of meeting Robert Wyatt last January.

www.stopsmilingonline.com













The Walker Brothers Biography has been unavoidably delayed due to extraneous circumstance. It is now scheduled for a summer release.
Keep checking here for details:

www.helterskelterbooks.com


Over at:

www.anthonyreynolds.net


Main updates have been to the 'medias' section, adding new old video footage.
Diary is as ever, ongoing.



WINE



A.R's current favourite tipple is 'Jackson Estate' Sauvignon Blanc.(Marlborough).
If you want to stop by this site and buy us some, who are we to argue:

www.wineaccess.com/

It's all 'give, give. give...'